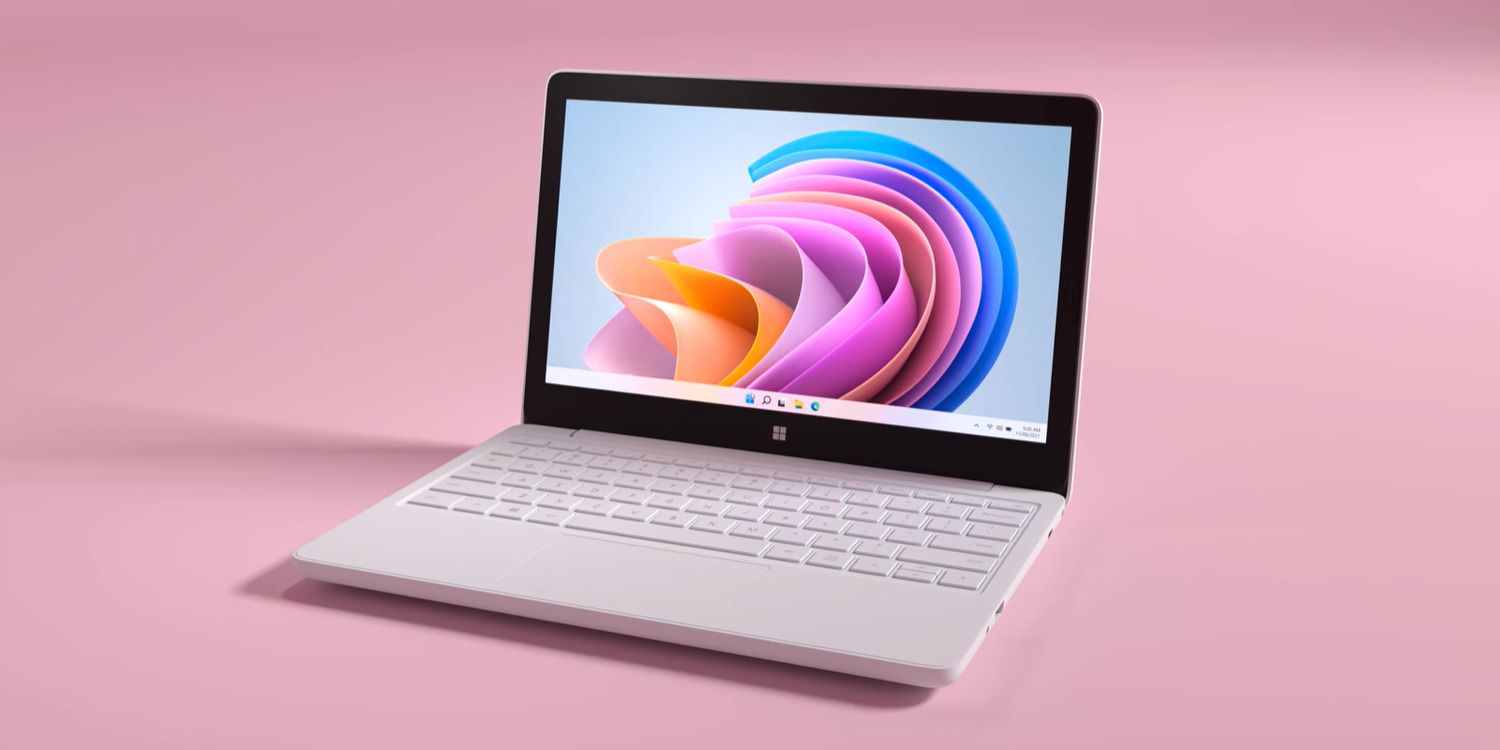 Microsoft has launched a new laptop targeted squarely at classrooms — the $249 Surface Laptop SE — that runs Windows 11 SE, packs decent hardware, and takes the fight straight to the cheapest Chromebooks available in the market. The company's past attempts at making inroads in the education segment haven't really been a raging success, as OEMs have favored Chrome OS to offer cheap laptops to students.
Rumors of Microsoft prepping a low-cost Surface-series laptop for the education market first emerged back in October, with the leak broadly mentioning a sub-$400 asking price for the machine. Microsoft does offer tailored software solutions such as Windows 11 Pro Education, and similar was the case with Windows 10 too, but the company hasn't made any solid attempts on the hardware side so far. That is finally changing, and in a collaborative fashion this time, to tackle the Chromebook challenge.
Related: MacBook Pro vs Chromebook: Which Is Best For College?
The Surface Laptop SE is Microsoft's stab at dirt-cheap Chromebooks. Starting at $249, the Surface Laptop SE offers an all-plastic build in a single Glacier white shade, and doesn't look much different from the small and chunky plastic-clad Chromebooks from the likes of HP, Acer, or Dell. However, it does borrow some of its clean understated looks from the pricier Surface Laptop 4. The bezels are chunky, but the 11.6-inch display offers an acceptable resolution of 1366 x 768 pixels. Microsoft is banking on some accessibility tweaks here, such as magnifier, color filters, and high contrast modes to edge past Chromebooks. The device will be available early next year, but will be limited to education customers and likely won't follow the retail channel route for regular laptop buyers.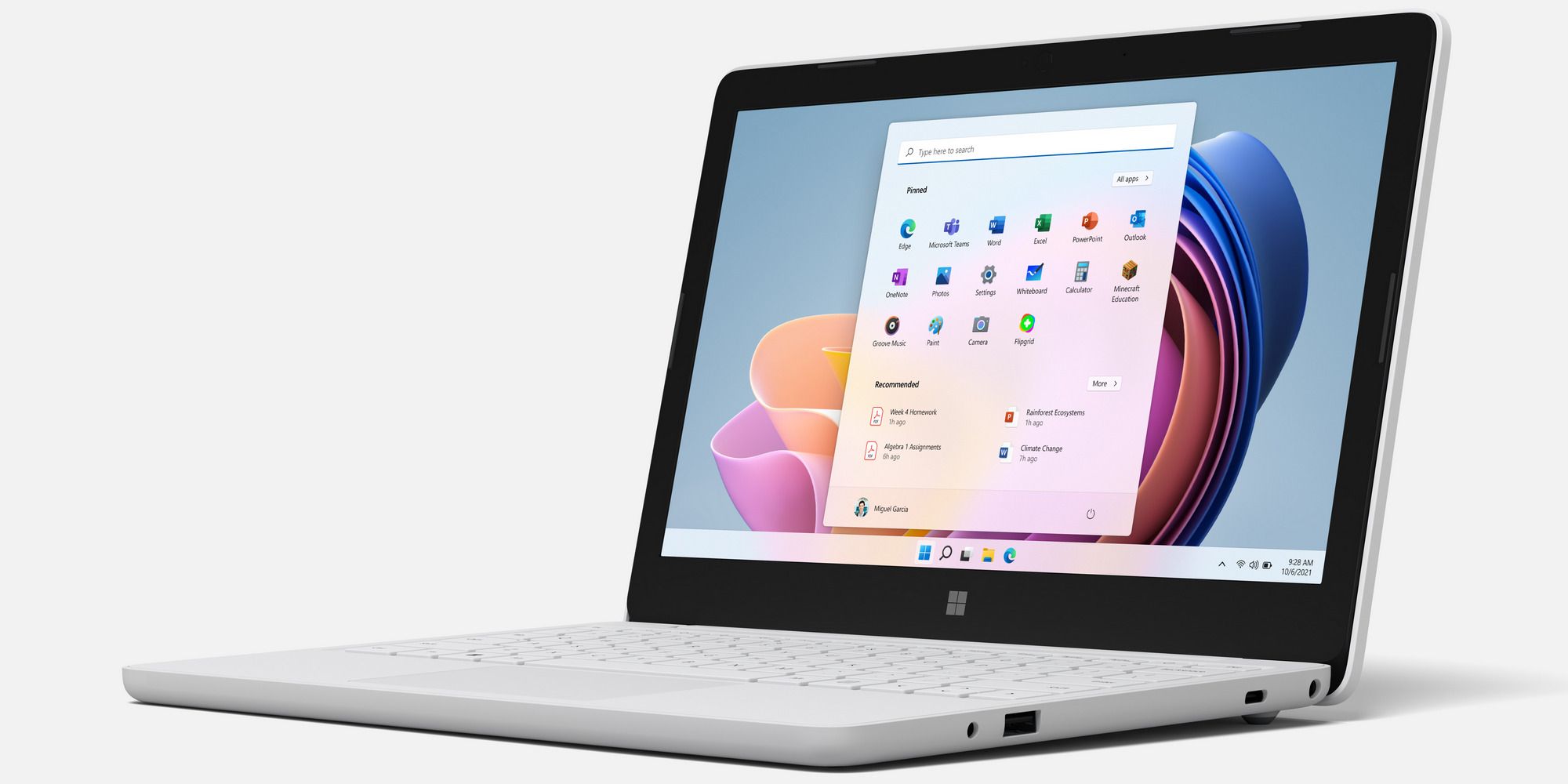 On the inside, education customers get to choose between Intel's Celeron N4020 or N4120 processors, paired with 4GB/8GB of RAM and 64GB/128GB of the slow eMMMC storage. Unfortunately, there is no SD Card slot for storage expansion. There's a single USB-A and USB-C port on the machine, accompanied by a 3.5mm headphone jack, and a barrel-type charging pin. Microsoft has fitted a 1-megapixel webcam on the Surface Laptop SE that's capable of 720p video capture at 30 FPS. The specifications are not too different from Chromebooks, which have witnessed unprecedented growth lately due to the boost in remote learning catalyzed by the pandemic. Microsoft touts a 16-hour battery life for its latest offering, which falls in the same ballpark as the full-day screen-on time claims by the likes of the Samsung Galaxy Chromebook 2. Stereo speakers with 2W range handle the audio output part.
The Surface Laptop SE is not just about hardware, as Windows 11 SE looks like a compelling alternative to Chrome OS. The cloud-first edition of Microsoft's OS comes bundled with Microsoft 365 that also offers offline access to popular Office apps. All cloud data is synced with OneDrive, but Microsoft is exploring other services as well. Even though it is centered around Edge browser, Windows 11 supports Chrome and all the web apps that it is capable of running. For IT admins, Microsoft is offering Intune as a remote deployment tool without paying any extra fees, unlike the management tools available for Chromebooks.
Next: How A Chromebook Is Different To A Windows Laptop (And Which Is Best)
Source: Microsoft
Read more: screenrant.com