The saga of Apple's upcoming 27-inch iMac just got more interesting, as new reports tout a colorful makeover for the all-in-one, but there's some confusion whether it will stick to an LCD panel or if it will graduate to a mini-LED screen. The 27-inch iMac got a refresh in August last year, packing the latest Intel chip and an upgraded webcam. But ever since Apple's transition to in-house chips started, rumors of a non-Intel iMac flooded the internet.
Apple obliged soon, launching a 24-inch iMac refresh with an M1 chip inside and an all-new design earlier this year. It's decidedly an entry-level machine for folks willing to spend a pretty penny on an Apple desktop computer. However, users with demanding workflows have been waiting for a more powerful iteration with a larger display, something that a 27-inch iMac refresh with more powerful silicon. It increasingly appears that yet another iMac redesign is in the pipeline with a larger form factor in tow.
Related: Apple Might Increase The Pace Of Mac Chip Updates In 2023
Now, supply chain-centric publication DigiTimes claims that a 27-inch iMac is slated to debut in the Spring season next year. The report doesn't go in-depth about design changes, but it mentions a colorful makeover for the 27-inch iMac in the same vein as the 24-inch model that came in a choice of seven bright colors. Back in July this year, the ever-reliable Mark Gurman from Bloomberg also predicted the debut of a larger and redesigned iMac with in-house silicon. However, whether the aesthetic overhaul will be identical to that of the 24-inch M1 iMac remains a mystery.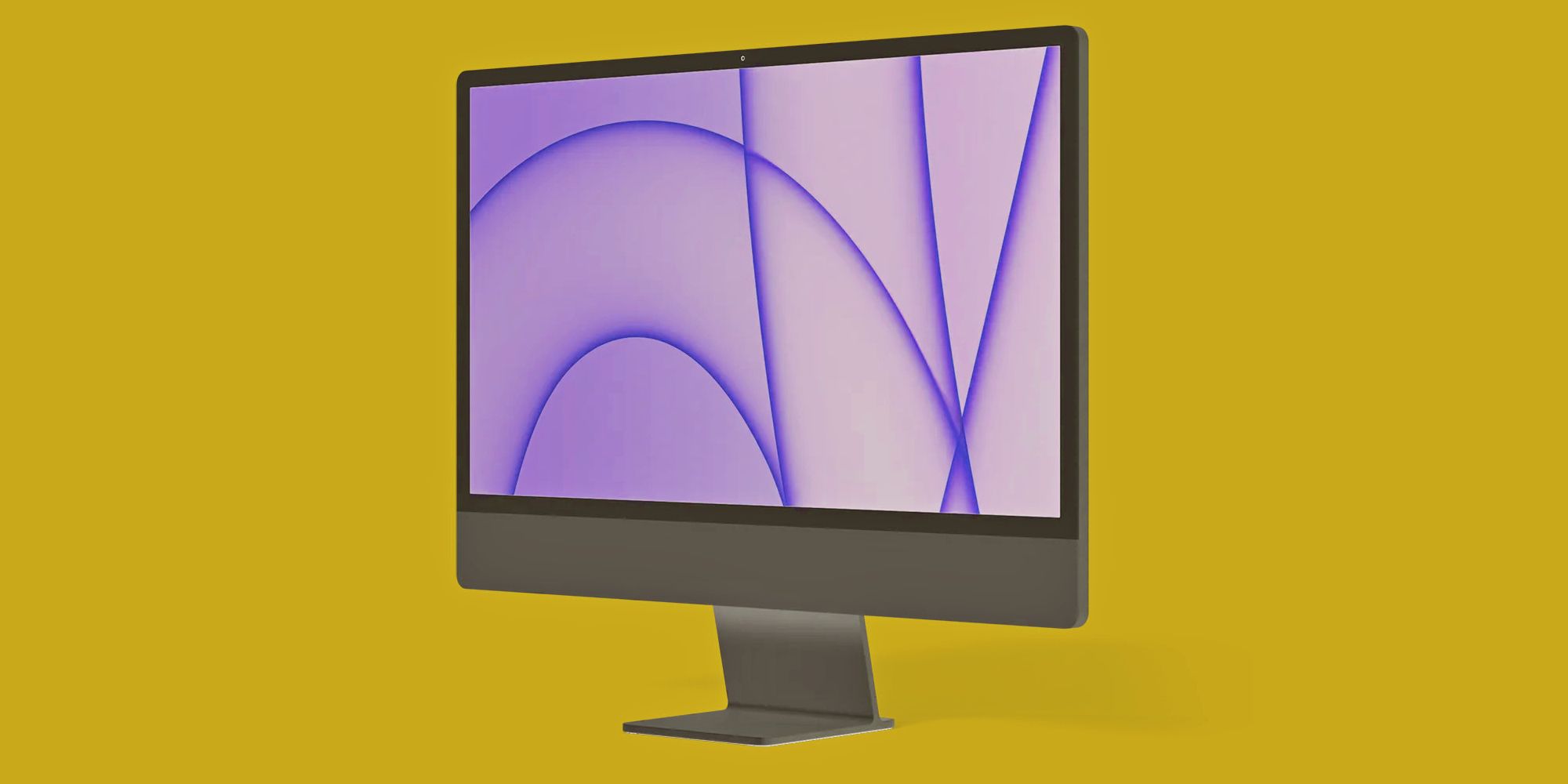 There is some contradiction between industry sources regarding the display tech used for Apple's 27-inch iMac refresh. "Suppliers have kicked off their shipments in small volume for the new 27-inch iMac set for launch in 2022, but the device will not come with a mini-LED display as previously speculated, according to industry sources," DigiTimes says. However, the report adds that the LCD panel destined for Apple's 27-inch iMac uses 30-40 percent more LEDs than its predecessor, which means the brightness output has gone up. The concept is somewhat similar to how the mini-LED tech works but is not exactly a mini-LED panel. However, don't just take DigiTimes' report as a disappointing certainty.
Ross Young from supply-chain analysis firm DSCC has tweeted that the 27-inch iMac will come equipped with a mini-LED panel, akin to the 14-inch and 16-inch MacBook Pro. Now, Young has been quite spot-on with display-related predictions in the recent past, so it's definitely confusing to see two contradicting views here. Another reasonably reliable Apple leakster who goes by the name @dylandkt also predicted a while ago that the upcoming high-end iMac would make the jump to a mini-LED panel next year. He adds that the bezels will be dark on the upcoming 27-inch iMac instead of white, as seen on its 24-inch sibling. Moreover, buyers will reportedly be able to choose between M1 Pro and M1 Max chip configurations.
Next: How To Use An Apple Pencil With A Mac Computer
Sources: DigiTimes, Ross Young / Twitter
Read more: screenrant.com