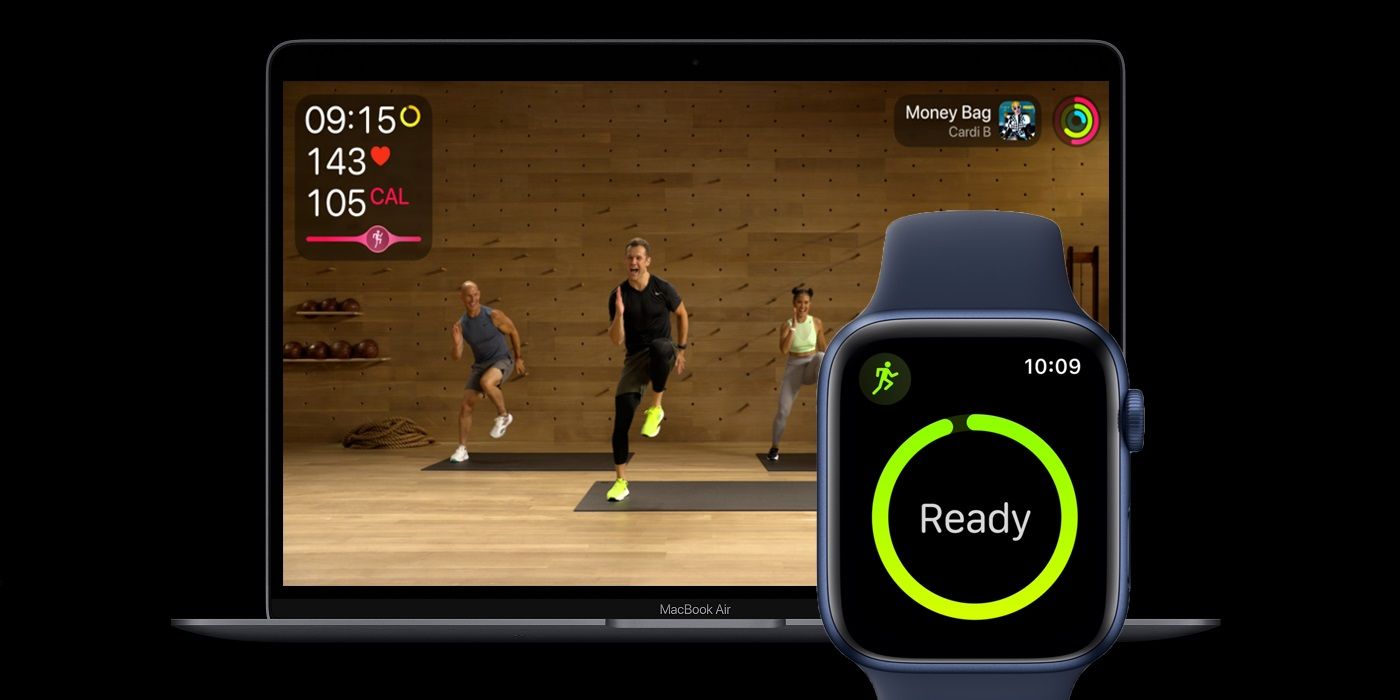 With Apple releasing the new Monterey update for Mac later this year, Apple Fitness+ will be available on Mac computers that support the improvements to AirPlay. Apple Fitness+ is an exercise subscription service that allows an Apple Watch Series 3 or later to view monitored exercise metrics while watching a number of instructional videos on a supported iPhone, iPad, or Apple TV device. Apple Fitness+ costs $9.99 per month or $79.99 each year, and can be shared with up to five family members.
With Apple Fitness+ activated, the metrics measured by the Apple Watch appear on the screen during each workout video, making it possible for users to see things like workout time and heart rate as they exercise in tandem with guided tutorials. Setting up an Apple Fitness+ exercise routine requires the user to choose a workout, set the duration, choose a trainer, and then select a custom soundtrack or use the provided playlist. Using the full set of features available with Fitness+ does require at least an iPhone 6s, iPad or Apple TV.
Related: How To Get Started with Apple Fitness+
Streaming Apple Fitness+ workouts to a Mac or MacBook will be possible after updating to Monterey, although the current beta does come with some complications, according to MacRumors. For example, fitness metrics tracked by an Apple Watch do not appear onscreen when streaming workouts. Therefore, a user's burned calories and workout ring progress will only continue to be viewable on the Apple Watch. Also, not every Mac computer due to get the Monterey upgrade can use AirPlay.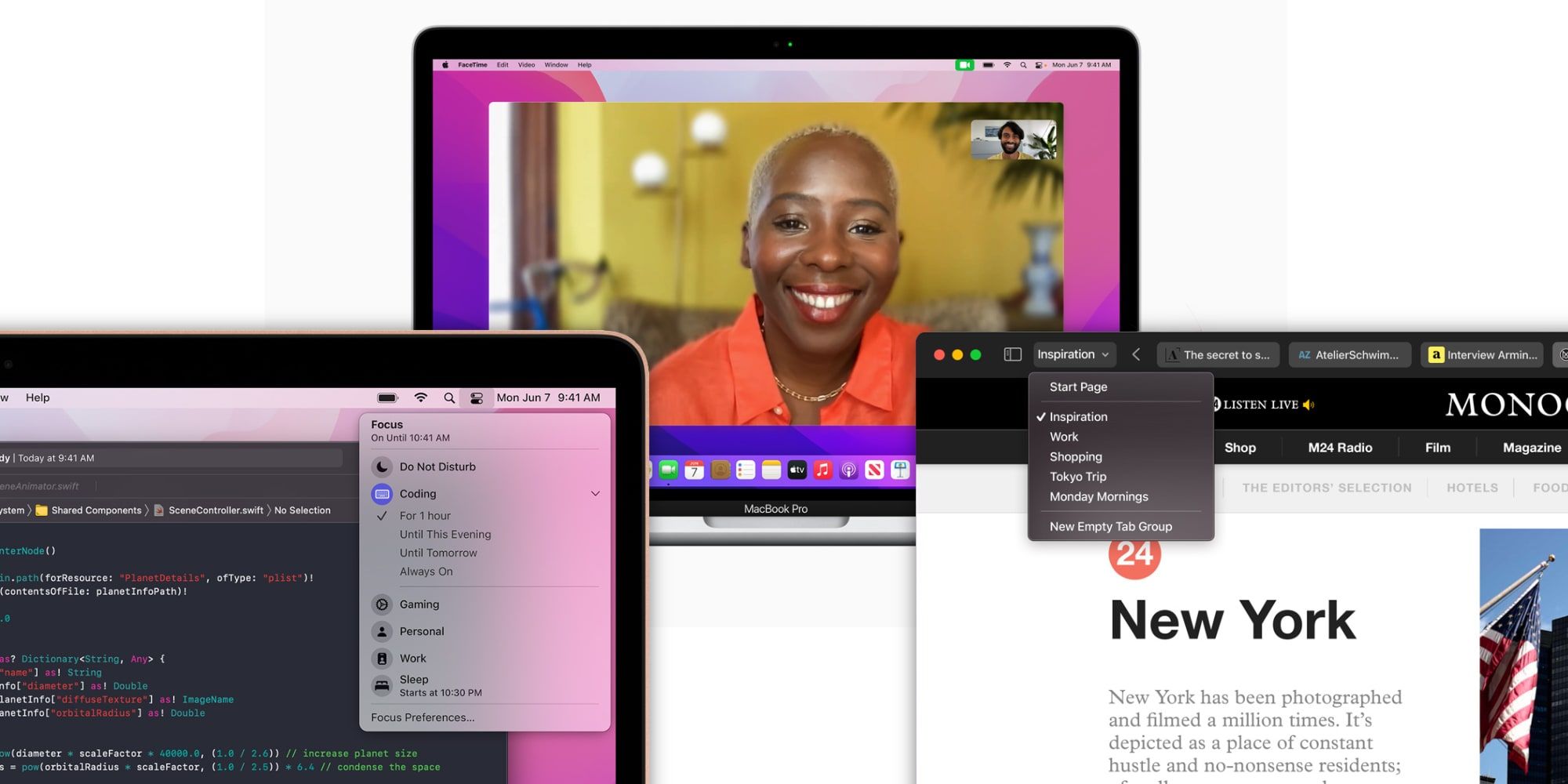 As Apple Fitness+ is not currently available as an app on Mac computers, it cannot be accessed over the internet. Furthermore, based on the number of current drawbacks, using AirPlay to stream workouts to a Mac is unlikely to be an ideal workaround, and certainly not for all Mac users. Monterey's AirPlay to Mac support will only extend to MacBook Pro and Air models released in 2018 and later, iMac computers released in 2019 and later, as well as the 2017 iMac Pro, 2019 Mac Pro and 2020 Mac mini.
In reality, users wanting to take full advantage of Apple Fitness+ will still find the best experience is on a supported iPhone or iPad. However, Monterey is still only in beta testing. Whether this means Apple will find a way to integrate the Apple Watch's monitored exercise metrics on supported Mac computers remains to be seen, but it is possible. Ultimately, Apple implementing native Apple Fitness+ support on Macs with Monterey, instead of asking users to work around the limitations of AirPlay, would be the ideal.
Next: How macOS Monterey Makes Erasing & Resetting A Mac Even Easier
Source: MacRumors
Read more: screenrant.com