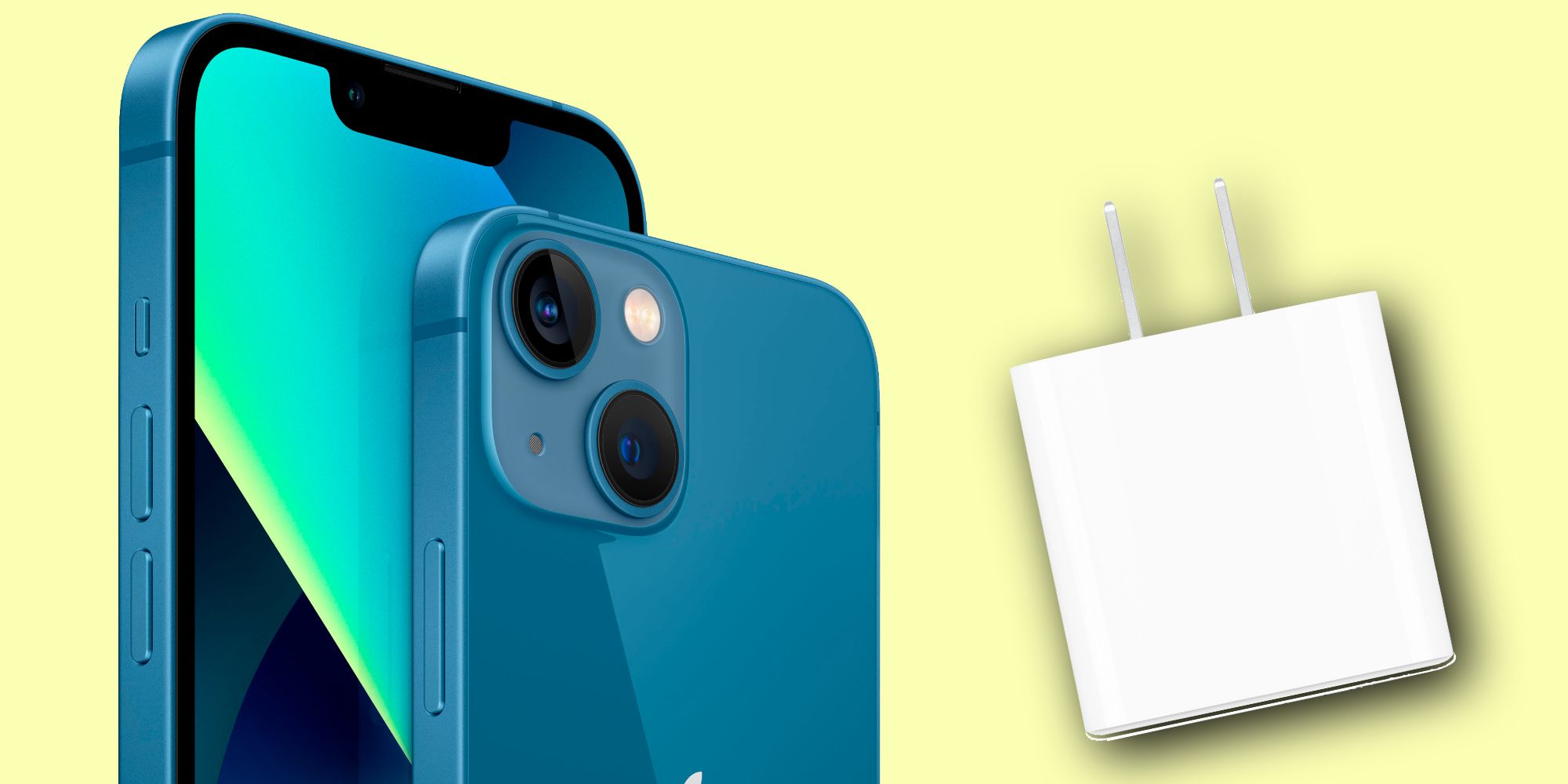 The iPhone 13 is the latest and greatest iPhone available right now — but was Apple generous enough to include a charger in the box? Over the last year, it's become increasingly common for companies not to include charging accessories with their smartphones. Apple popularized the trend in 2020 with the iPhone 12, Samsung followed suit with the Galaxy S21 series, and numerous other handsets have also done the same.
In the case of the iPhone 13, Apple has an interesting release on its hands. The phones look virtually identical to their predecessors, however, changes to camera performance and battery life are huge upgrades in day-to-day use. The iPhone 13 Pro and Pro Max see even more substantial improvements, including their 120Hz displays and new 3x telephoto camera. None of the iPhone 13 devices are must-have upgrades for someone with an iPhone 12, but for folks with an iPhone 11 or older, the iPhone 13 is a compelling purchase.
Related: Does The iPhone 13 Need A Screen Protector?
For anyone who does decide to buy an iPhone 13, it's important to keep something in mind. Just like the iPhone 12 that came out before it, the iPhone 13 does not come with a charging adapter. Shoppers will find the iPhone 13 and a USB-C-to-Lightning cable in the box… and that's it. This applies to all iPhone 13 models: including the iPhone 13, iPhone 13 mini, iPhone 13 Pro, and iPhone 13 Pro Max. Even if someone shells out $1,599 for the most expensive model, Apple refuses to include a charging brick.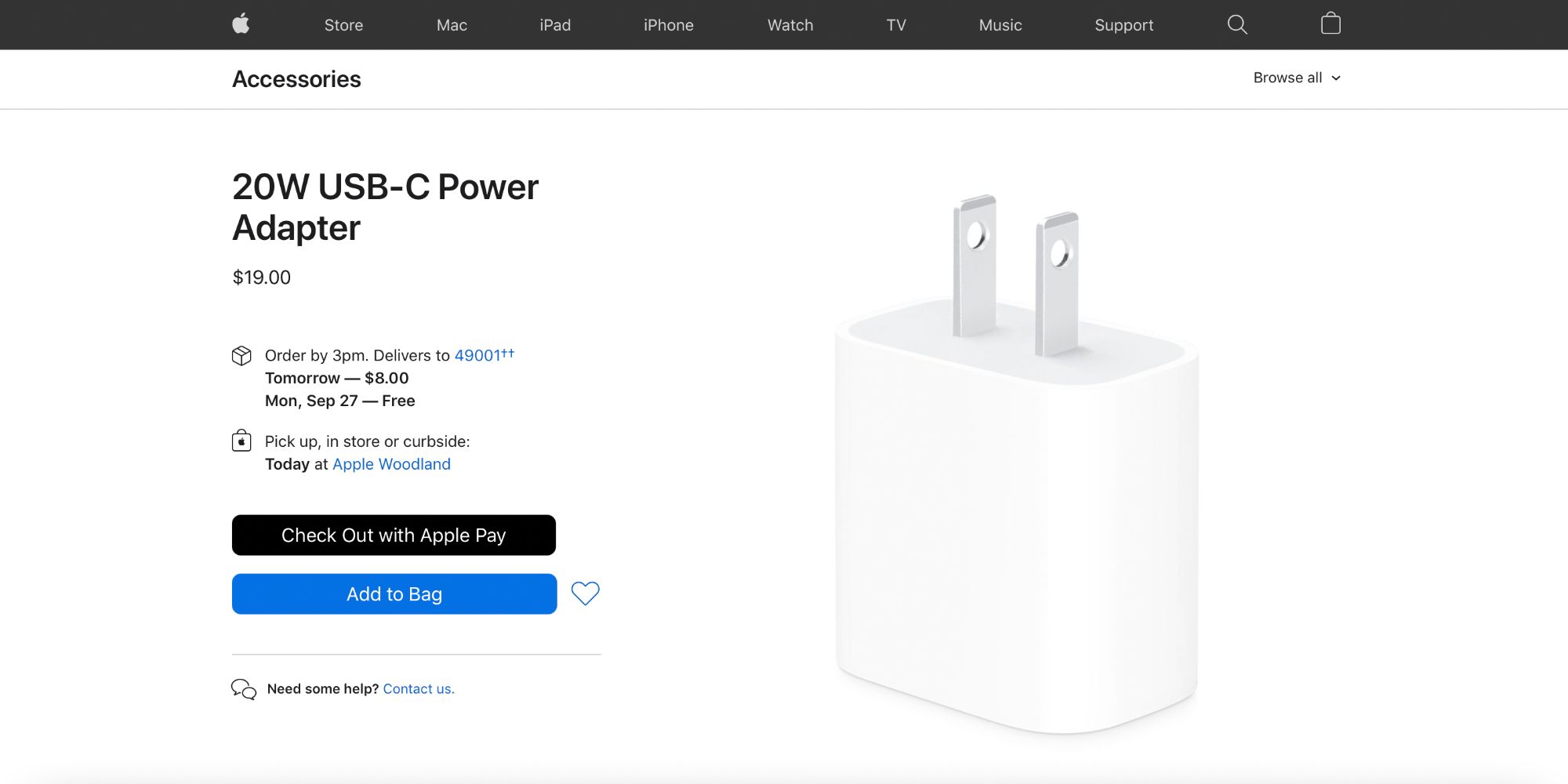 If someone currently has a charging adapter with a connected Lightning cable, there's nothing to worry about. Just plug the iPhone 13 into that, charge up like normal, and call it a day. Similarly, if someone buying the iPhone 13 has Qi wireless chargers throughout their home, the iPhone 13 can use those just fine as well. In Apple's eyes, most people buying an iPhone 13 likely already have the proper accessories to charge its battery. By not including a potentially unwanted charging adapter, Apple gets to cut back on e-waste and keep some extra cash in its pocket. Whether or not this is the right move is up for debate, but that's how Apple's doing business these days.
On the off chance someone buying the iPhone 13 does not have a compatible wall adapter, there are seemingly endless charging accessories that'll get the job done. The easiest choice for most people is the official USB-C Power Adapter sold by Apple. It delivers 20W charge speeds, works with the cable that comes with the iPhone 13, and costs $19. Just about any USB-C power adapter on Amazon will also work, but this is the best option for folks who want to only buy from Apple. Apple also sells a 30W power adapter for $49, but that's really only needed for larger devices like a MacBook or iPad. Since the iPhone 13 maxes out at 20W wired charging speeds, there's no tangible benefit of buying an adapter more powerful than that.
Looking ahead, it's unlikely that Apple is going to change this strategy any time soon. The company hasn't included chargers with the last two generations of iPhones. Unless something drastic changes in the future, it's all but guaranteed that the iPhone 14, iPhone 15, and other models won't come with a charger either. This is undoubtedly annoying for some people, but it's also the simple truth of where the market is at. Free chargers are no longer expected for smartphones, especially ones from Apple.
Next: iPhone 13 Vs. iPhone 13 Pro
Source: Apple
Read more: screenrant.com