Create a vibrant and colorful Valentine's Day garland by painting paper heart doilies. Our editorial assistant, Andrea Martelle, tried out this classic Artful Parent activity with her two preschoolers and we love the way their heart bunting came out!
Updated January 2022
This Valentine's Day garland is a favorite from The Artful Parent archives. I found this adorable heart garland super simple to make and my kids loved the process.
Valentine's Day might be our favorite holiday, because who doesn't love all the hearts? And a craft that results in a lovely decoration for your home? Even better.
For this activity, we painted paper heart doilies, then strung them together into a Valentine's Day garland. This was the perfect opportunity to try out some new neon watercolors with my kids!
We followed Jean's suggestion of painting the doilies on a small square of watercolor paper. This creates a mini watercolor resist heart painting that makes for an extra special valentine.
Photo by Andrea Martelle
Valentine's Day Garland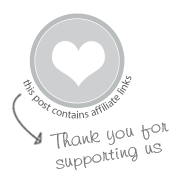 MATERIALS
Uncoated white heart doilies*Watercolor paper
cut into small squaresWatercolor paints (we used OOLY's neon palette and paint pods) or you can use liquid watercolorsPaint brushesWater to clean brush between colorsArt tray or plastic placemat to protect work surfaceVegetable oilYarn or baker's twinePlastic yarn needle
*Note: Make sure you get the uncoated heart doilies rather than the kind that have the shiny coating. Otherwise, your paint may not absorb into the heart very well.
Photo by Andrea Martelle
INSTRUCTIONS
Paint your doilies
Hold the doily in place over the watercolor paper square (you can tape it lightly if you need to) and paint your doily completely.
If you plan on using the watercolor paper as Valentines, be sure to paint the paper surrounding the heart doily and the little holes inside the doily, too.
Let dry completely
Lift the doily off the paper and let both dry completely.
Paint doilies with vegetable oil
Paint each doily with a light coat of vegetable oil. This is a great trick from Jean that makes paper more translucent (for the suncatcher effect) and the colors more vibrant! We did this on paper towels, to prevent our workspace from getting greasy.
Create your garland
String yarn or baker's twine through the holes in the tops of the heart doilies and create a bunting. We didn't have a plastic yarn needle but found that if we wrapped scotch tape around the end of the baker's twine, it went through the holes easily.
Hang your garland!
Finally, hang your garland in a sunny window, where you can enjoy it all month long!
We did this project in three stages: the first day we painted the hearts, and then the next day we coated them with the vegetable oil. It took about two days for the vegetable oil to absorb so the hearts weren't greasy. Once it had absorbed, the result was lovely. Finally, we strung up the hearts.
Photo by Andrea Martelle
We had such a fun time painting the doilies. And I found myself getting into it and painted quite a few hearts myself.
We love the Valentine's Day garland we made, and I'm sure we will be making this again next year!
And the watercolor paper squares we painted came out beautifully, as well! Maybe we'll use them to send as Valentine's cards to our grandmothers.
Photo by Andrea Martelle
More Valentine's Day Crafts for Kids
19 Valentine's Day Craft Ideas for Kids12 Process Art Ideas for Valentine's Day Projects for KidsHow To Make Paper Heart Doilies for Valentine's DayCoffee Filter Hearts for the Window
Pin It for Later
The post How to Make a Valentine's Day Garland appeared first on The Artful Parent.
Read more: artfulparent.com