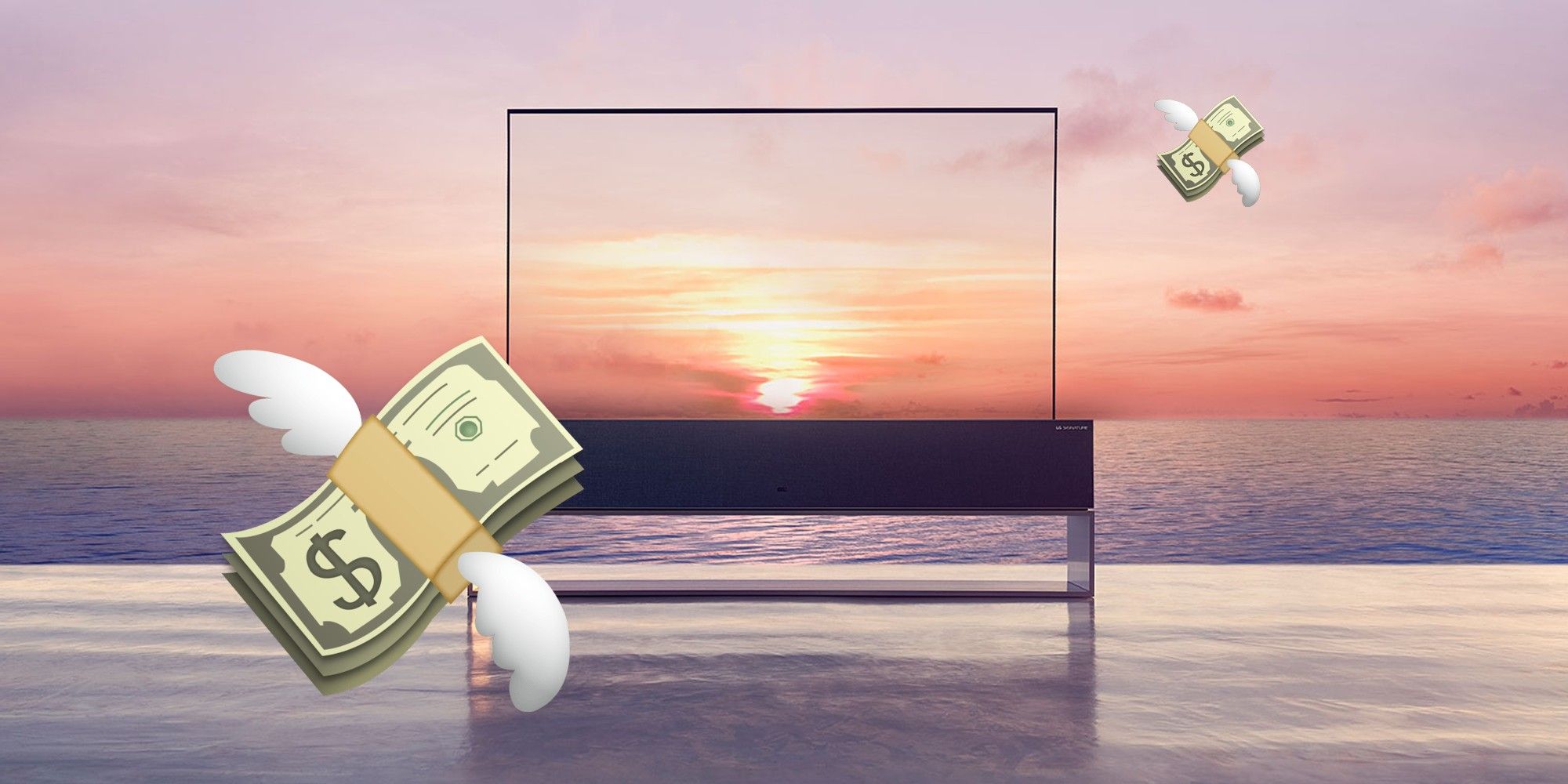 LG has finally released its rollable OLED 4K TV but the price tag is likely to instantly put most buyers off. This concept device was originally announced some time ago, so the fact it is now available to buy in the U.S. has come as somewhat of a surprise. Albeit, probably not as much of a surprise as the insane $100,000 cost for LG's rollable TV.
LG first unveiled its concept for a TV that could roll up into itself for easy storage during CES 2018. It was a 65-inch TV that could extend out fully from a base when needed, and slide back into the table when the user was finished watching. At the time, the design gained a lot of attention, but as with most outrageous concepts, there was probably an understanding that it wouldn't actually ever going to become available to buy.
Related: What Individual Pixel Dimming Means For LG's 4K UltraFine OLED Pro Display
However, LG has now put the TV up for sale on its website. The way it works is quite simple – the display is rolled up inside the base, and when summoned, it will unroll with the aid of two struts that expand on the back of the OLED R. The display is the real piece of engineering, however. What enables it to roll up neatly is the self-lit pixel technology LG has implemented, meaning the TV is unrestricted by backlights, which would normally confine a TV to one static structure. For such a new and amazing display, consumers can expect to pay no less than $100,000. The TV is obviously being sold as a unique product with a certain clientele in mind, rather than a feature-filled entertainment system for the general customer.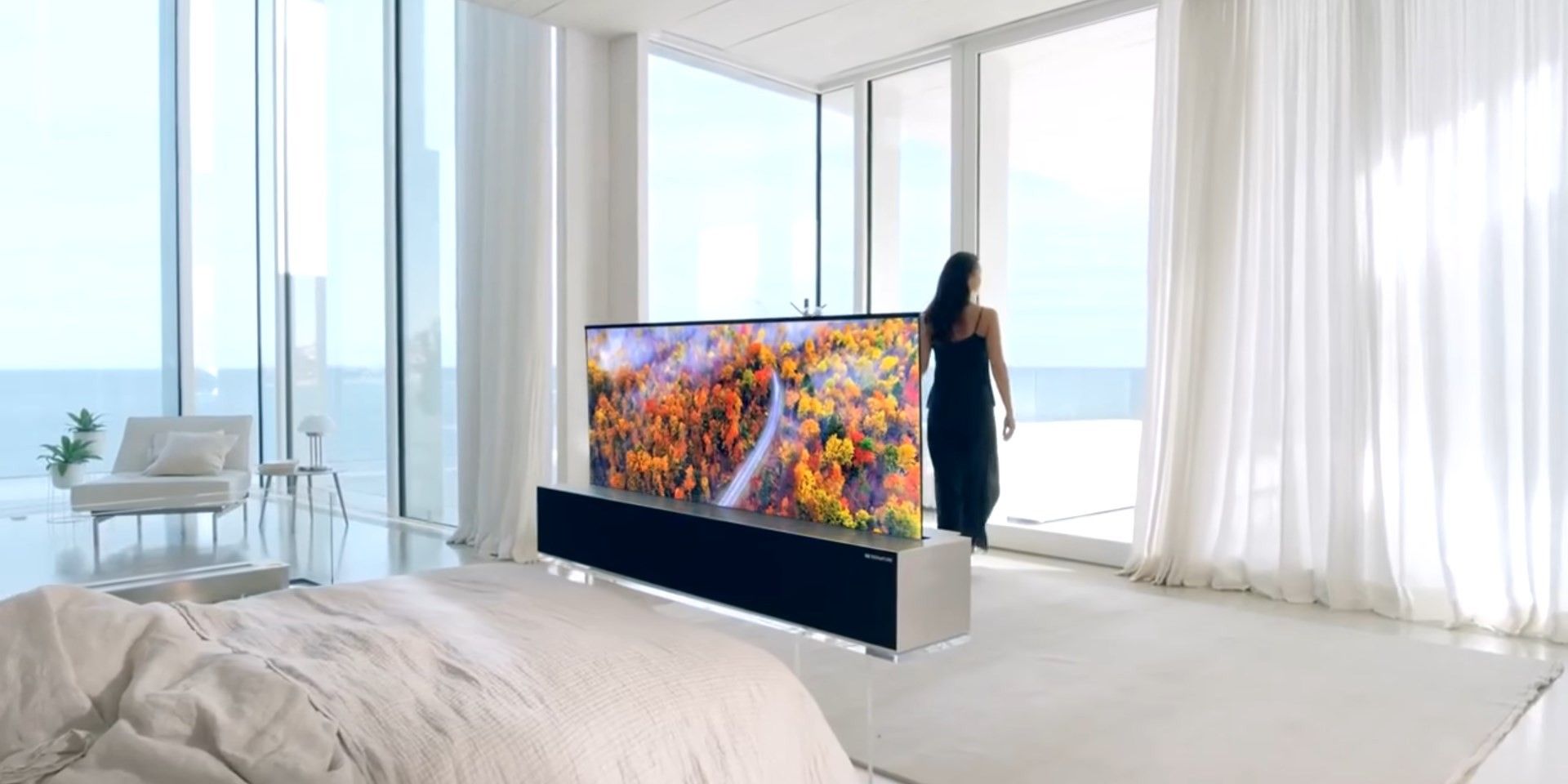 Strictly looking at the specs, there's nothing entirely groundbreaking about the display's picture quality. The OLED R packs Dolby Vision for some undeniably good picture and incorporates a 120Hz refresh rate for 4K gaming. The rollable display also uses webOS to run the smart features, so users can access streaming services like Netflix. The OLED display means colors are going to be extremely accurate and vibrant, providing perfect blacks and great viewing angles. On paper, the OLED R from LG is a great TV worth considering if the price is not an issue. For everyone else, there are plenty of other LG TVs that won't break the bank.
It makes perfect sense to charge $100,000 for this interesting design. It's a new concept and materials aren't going to be easy to track down or mass produce. Not to mention, LG isn't exactly new to the expensive TV game, and this probably won't be its last outrageously-priced product to come to market. Until then, the rollable OLED R from LG is definitely an interesting buy, for those that can afford it.
Next: OLED, QNED Mini LED, & NanoCell: Which LG TV To Choose In 2021?
Source: LG
Read more: screenrant.com