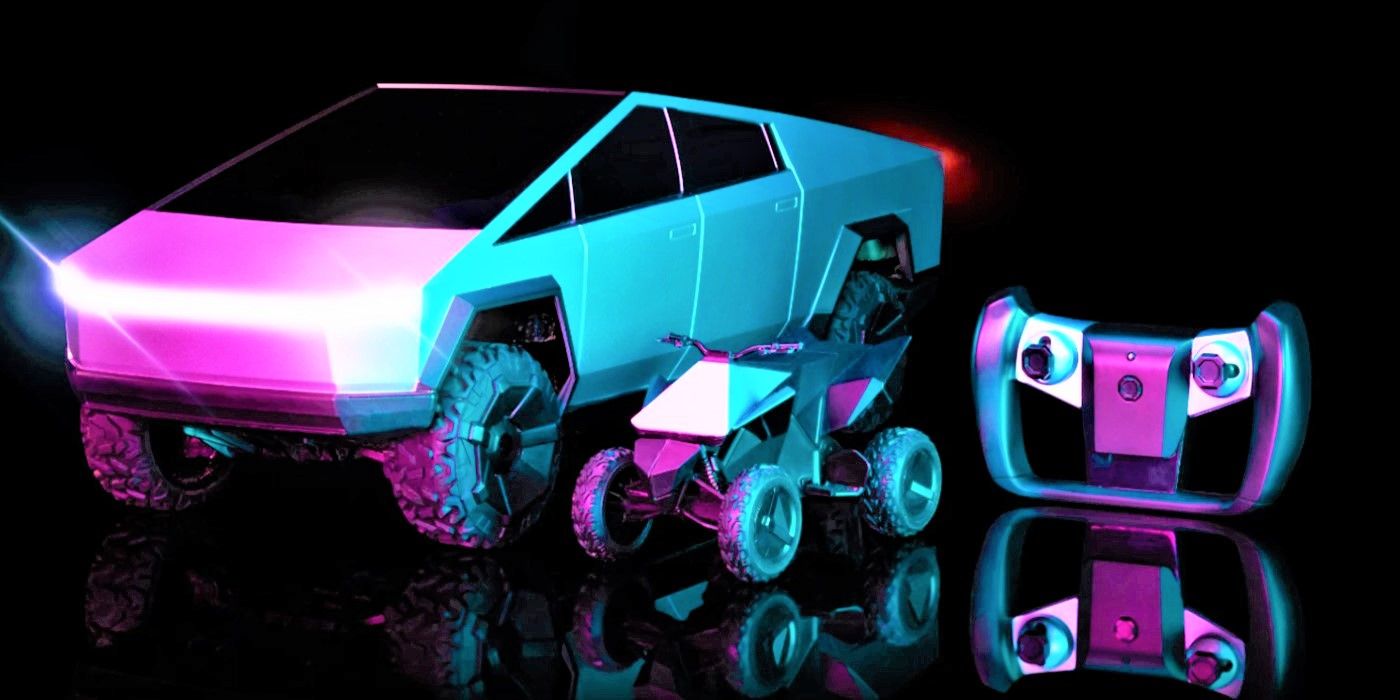 Mattel is releasing another miniaturized version of the Tesla Cybertruck this week at a significantly cheaper price than the previous collectors version and, much like its real-life counterpart, it's hiding a few surprises. Mattel launched pre-orders for the down-scaled replica shortly after the Cybertruck's unveiling in 2019. Like the real Cybertruck, it proved to a popular item to pre-order.
The toy-making giant, known for its many household brands such as Hot Wheels and Fisher-Price, originally announced two variants of its Cybertruck replica. One is a more premium 1:10 scale model aimed at collectors and costing $400, while the other is a smaller three-inch version costing just $20. Both remote-controlled models have been sold-out since last year, but Mattel is now giving those who missed out another chance through the introduction of a third variant that's due to arrive this Friday.
Related: CyberLandr For Tesla's Cybertruck Is Not Cheap, But It's Selling Out
The official product page states that the new Tesla Cybertruck R/C toy is just as big as the collector's model, but at $100 it costs considerably less. It comes with working headlights, an extra non-motorized Cyberquad ATV accessory, which perfectly fits inside the replica's trunk, and is said to reach speeds of up to 12 MPH. With access to an early prototype, CNET explains that the remote control is powered by swappable batteries, while the toy itself can be charged via USB. In total, the battery is expected to last up to 25 minutes when used continuously and takes up to three hours to reach a full charge.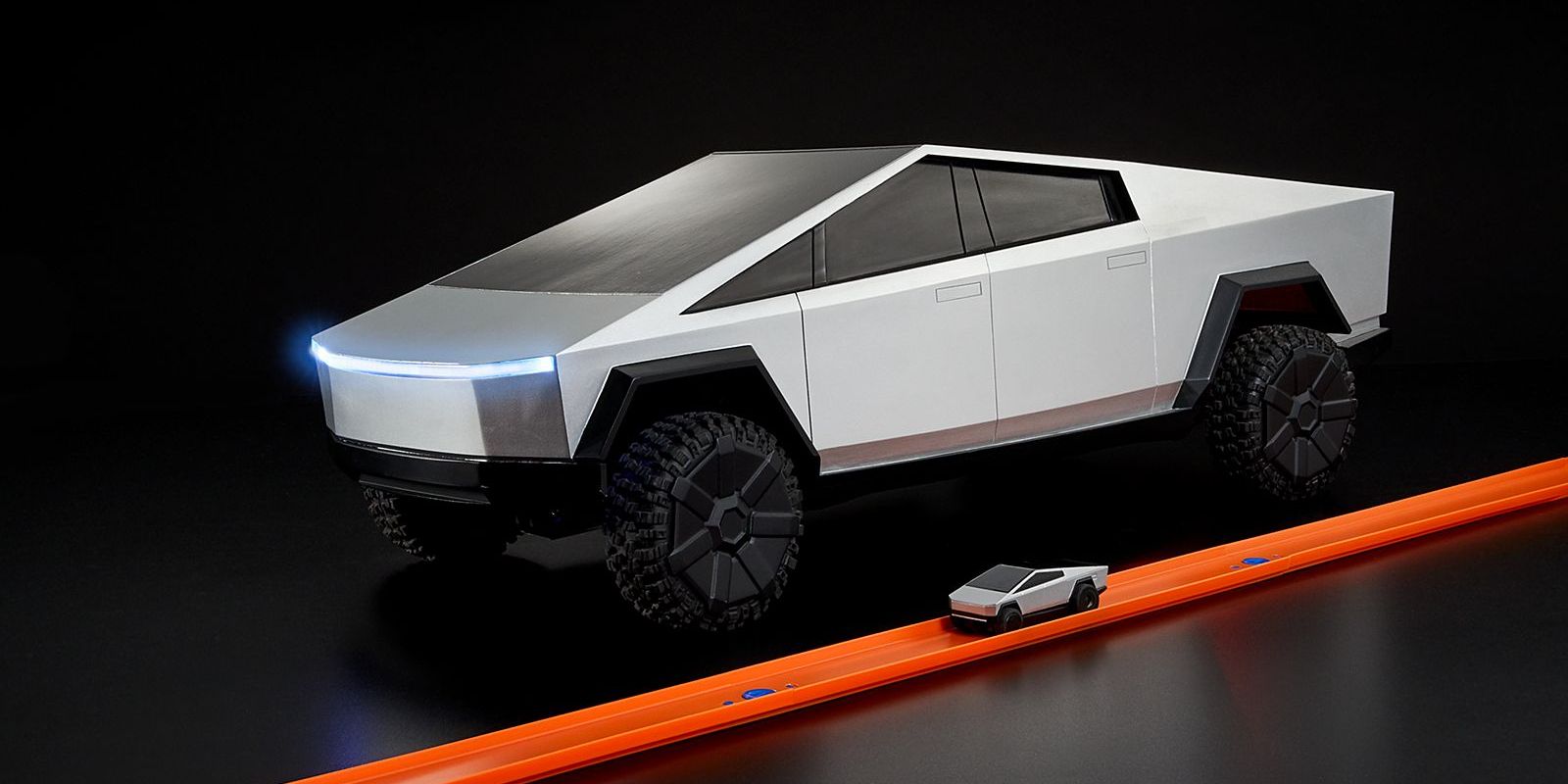 Both variants are pretty much the same when it comes to showcasing the Cybertruck's unique futuristic features. However, there are some key differences that help justify the higher cost of the collectors' edition. For example, only two of the cheaper model's wheels are powered, resulting in rear-wheel drive. The downside is that if one of the two powered wheels stops working, it basically stops moving. In contrast, the pricier variant is an all-wheel drive model. As all of the wheels are powered, it is able to drive through harsher terrains more effectively and will be more reliable overall.
The collectors' edition also has more detailed interiors, reusable cracked window decals, a movable tailgate and trunk covers. It also lasts longer per charge (up to 30 minutes) and charges faster (up to one-hour). Sure, the $100 model might have less attention to detail, given its opaque windows, non-existent interior and static parts, but it does have a better-looking controller that's based on the Cybertruck's actual steering wheel, whereas the pricier version has a controller that more closely resembles a power drill. Not to mention, it doesn't come with the Cyberquad accessory either. Perhaps in future versions, Mattel can work on making a remote-controlled Tesla Cybertruck that's as amphibious as the real thing.
Next: Watch The Tesla Cybertruck Cruise Through New York
Read more: screenrant.com