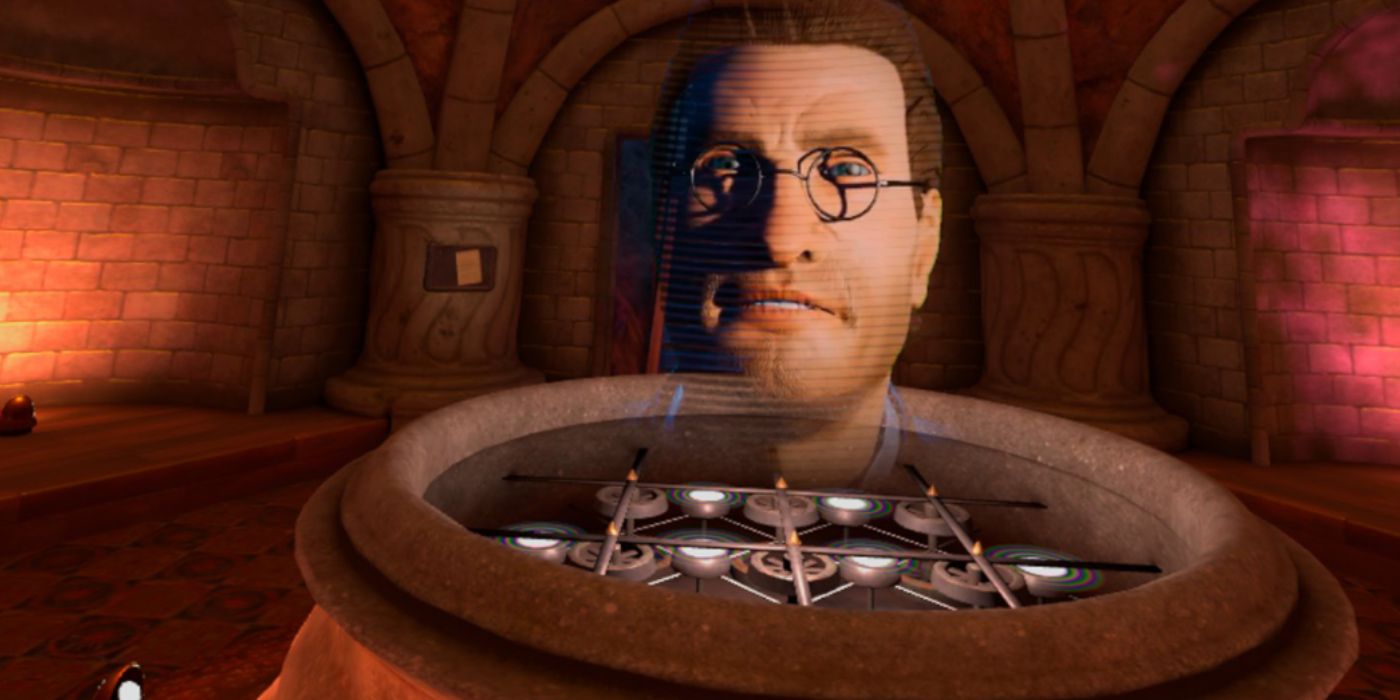 Following complaints from a portion of its community, developer Cyan Worlds has released a new video mode for the Myst remake on multiple platforms including PC and Xbox. This feature will replace the game's new CGI sequences with the Full Motion Video scenes from the original game. The Myst remake was released exclusively on Oculus VR in 2020 and came to multiple platforms including the Xbox Game Pass in August. Although being generally favored, the title received criticism over its new cutscenes, with its fanbase arguing that the CG characters were not up to modern standards.
The Myst remake redefined the original cult-favorite point-and-click adventure and added new visuals, effects, interactive elements, renovated game mechanics, and a reworked story for modern standards. Being completely rebuilt in Unreal engine, original players noticed one thing conspicuous, however, its original FMV scenes that gave the 90's title its charm. Fortunately, this didn't last long as one modder replaced Myst remake's CGI sequences with the classic 90s in-game videos a few days after its release and even received Cyan World's acknowledgment.
Related: Mind-Bending Puzzle Games For Myst Fans To Enjoy
Announced on their official Twitter account, Cyan Worlds has revealed that the Myst remake will be receiving an update on Xbox One, Xbox Series X|S, and Windows Store that will introduce "Classic Video Mode" with the original FMV cutscenes and performances from Rand and Robyn Miller. This update was originally introduced on Steam, GOG, Epic Game Store, and the Oculus Rift Store with the Patch 3 early in September and is now available for Microsoft platforms. While giving players the nostalgia they've been craving, the developer however revealed that not all of the FMV cutscenes have been restored, as some CGI models could not be replaced due to the change of the game's plot.
Introduced in the 1980s, Full Motion Video scenes in video games were widespread, creating its unique genre. The technique was used as a form of video game narration and used pre-recorded video files to present the game's action instead of the typical sprites, vectors, or 3D models seen in the norm. As developers improved their in-game CGI, the use of FMV disappeared in the early 2000s. Despite its age, the unfading genre has recently resurfaced, as some studios are trying to recapture 90's nostalgia with titles that feature FMV elements.
Almost three decades after its original release, Myst's legacy continues with an all-new remake and continuous support from its developer and fanbase. Evocative players can now look forward to returning to the completely remade island of Myst, as the original FMV scenes that transformed the title into a cult classic have officially returned for nostalgic wanderers.
Next: Myst: How to Beat Stoneship Age (Lighthouse Puzzle)
Myst is available now on PC, Oculus VR, Xbox One, and Xbox Series X|S
Source: Cyan Inc./Twitter
Read more: screenrant.com