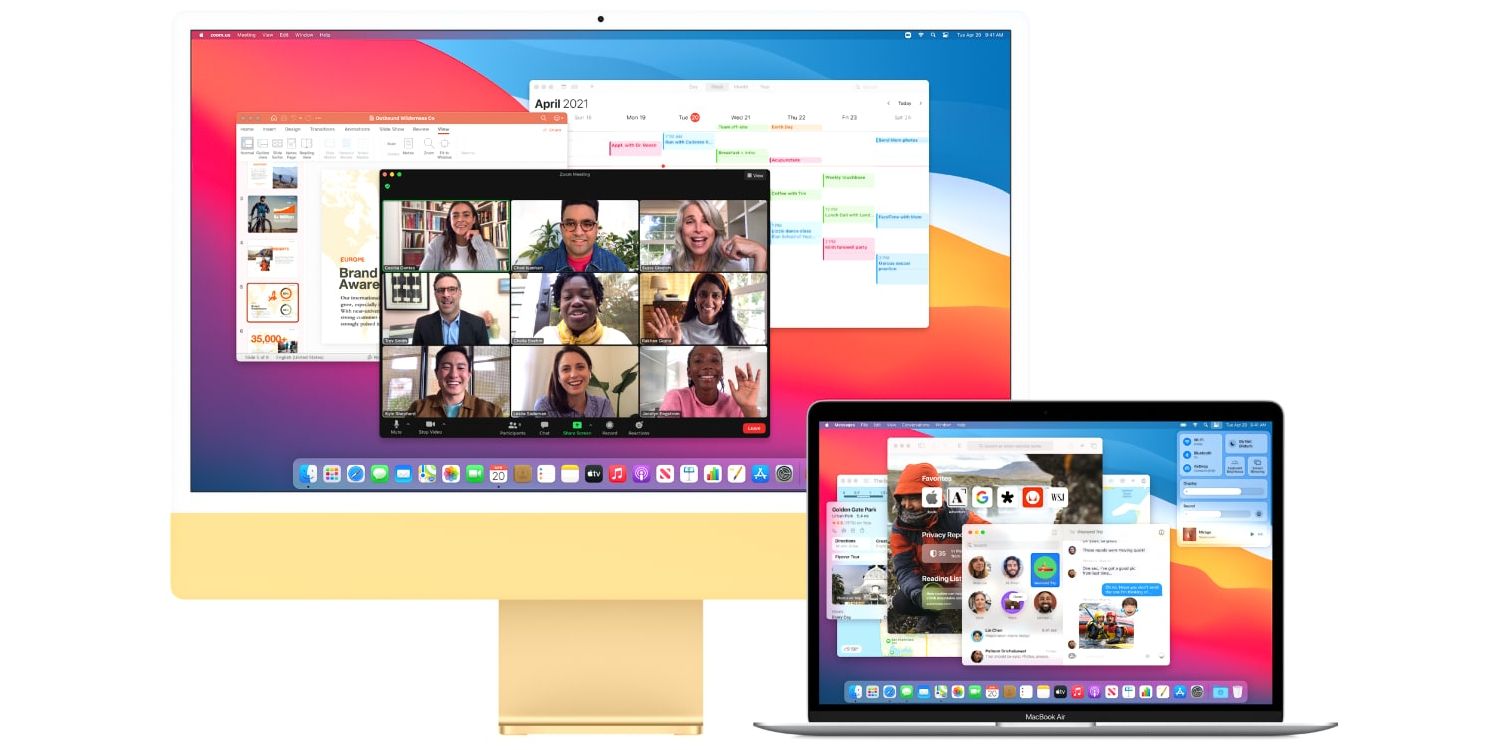 Apple, of course, believes that its Mac computers are the right choice for everyone — and a growing crowd of Apple devotees seems to agree. However, many still rely on Windows applications and Linux systems continue to be popular among web developers. Apple recently added a new section to its website explaining why buying a new Mac the right choice for anyone wanting to upgrade from an older model and for those considering switching platforms to macOS. A review of the page will reveal how forthcoming Apple is about the new Mac's advantages compared with possible challenges when moving from another operating system.
While Apple holds a commanding position in the tech world today, based upon the strength of the iPhone, iPad, and Apple Watch, it only holds a small share of the personal computer (PC) market. Apple offered one of the first mass-produced, consumer-oriented computers, the Apple II, but after IBM's first PC launched, it was a turning point in the industry. As sales of computers based on IBM's open architecture and Microsoft's operating system climbed, Apple's Macintosh declined. The company that introduced the world to the mouse, graphical user interface, and what-you-see-is-what-you-get (WYSIWYG) printing was in trouble financially. Apple persevered, scoring a big win with its iPod, followed up with the massively popular iPhone, and it is now once again gaining share with the new Apple Silicon Mac computers.
Related: Start Work On A Mac, Pick Up On iPhone & Finish On iPad
Apple is feeling very good about its new Mac computers which are powered by its own advanced M1 chip, rather than relying on the same Intel processors used in Windows PCs. Beyond recent hardware changes, macOS has always taken a different approach and Apple makes the case in its new 'Why Mac' web page that its computers come with many benefits. Most of the content refers to things being easy and intuitive on a Mac. For example, Migration Assistant is highlighted as an easy way to transfer settings, accounts, and other data from a PC or a Mac. An Excel file icon is shown along with photos, Adobe's PDF icon, and other file formats to make the point that 'it just works' and in most cases that is true. Apple notes that productivity software is included for free on a Mac and Apple Numbers can open most Excel files without trouble. For many, the switch would be fairly painless, just as Apple describes. For those that use more advanced Office features, Microsoft does develop its apps for macOS and the new M1 Mac computers are supported natively.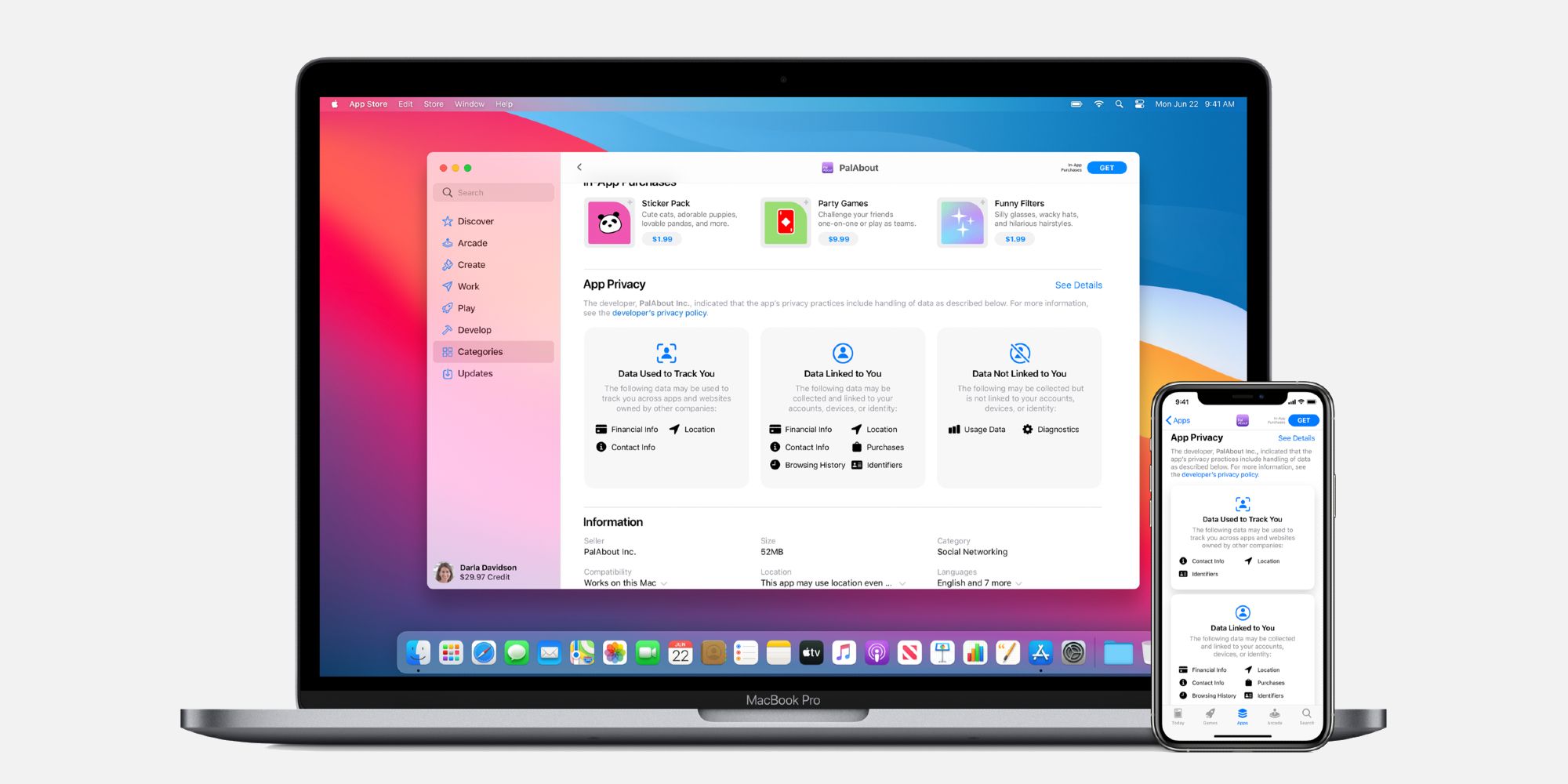 Apple has been placing great emphasis on privacy issues lately, recognizing that it is in a somewhat unique position to protect users. Only a small fraction of Apple's income comes from advertising and it doesn't rely upon Google or Microsoft for core technology, both of which sell advertising and collect user data. This means Apple's business model doesn't conflict with user privacy. Controlling the operating system and the hardware allows the Mac to minimize advertising conflicts and focus on user privacy. Apple points out its Mac App Store has the same Privacy Label requirements as the iPhone App Store. The default browser, Safari, includes tracking prevention and Messages, the chat and SMS text app included on every Mac, offers end-to-end encryption, meaning even Apple can't read user messages. The Apple ecosystem is somewhat legendary, with every additional Apple device providing extra value since they all work so well together. Apple has a suite of Continuity features that allows switching between iPhone, iPad, and Mac seamless. Apple device owners can also transfer files effortlessly, use a universal clipboard to copy and paste between an iPhone and an iPad, or unlock a Mac with an Apple Watch. The list of integrations is extensive and impressive, serving as a nice incentive for iPhone owners to purchase a Mac.
There is no doubt that switching from Windows to a Mac offers great benefits for anyone that owns other Apple devices. Microsoft, Samsung, and Google have all begun including smartphone integrations with their computers, but Apple has a much more thorough and refined approach. Not everything transfers as easily to a Mac as Apple's page implies. Windows has a much larger base of apps, hardware, and drivers that are exclusive to its platform. If there are apps that are critical to work or play, it would be wise to check if they are available on a Mac. Gaming, in particular, is quite limited on Macs. Apple is working to change this and does have its subscription-based Apple Arcade now, but the selection of popular games is tiny compared to what is offered on Windows PCs. When switching to a Mac, it's important to be prepared for change and to be ready to find an alternative solution to apps and peripherals that are supported on Windows. The new M1 Mac computers are great and anyone that owns another Apple device will love the integration. The 'Why Mac' section of Apple's website makes this point well and raises the privacy issues that it addresses better than competitors. However, Windows users may face some challenges when making the switch, so some caution is worthwhile.
Next: What Is Continuity & Why It Is Critical To Apple's Ecosystem
Source: Apple
Read more: screenrant.com